Q. Why is my Credit Card required for our Free apps?

A. Credit Card is not required : our Free apps are Free, no strings attached.

It could be that Google asks for your Credit Card info to complete your Google Account. As far as we are aware, you can skip this.

Please note that eland apps will never ask for personal data, nor Credit Card details. All transactions are managed by Google.

Also, please always only install our apps from Google Play Store!

---
Q. What do the Arrows mean in the app?

A. Please see picture below: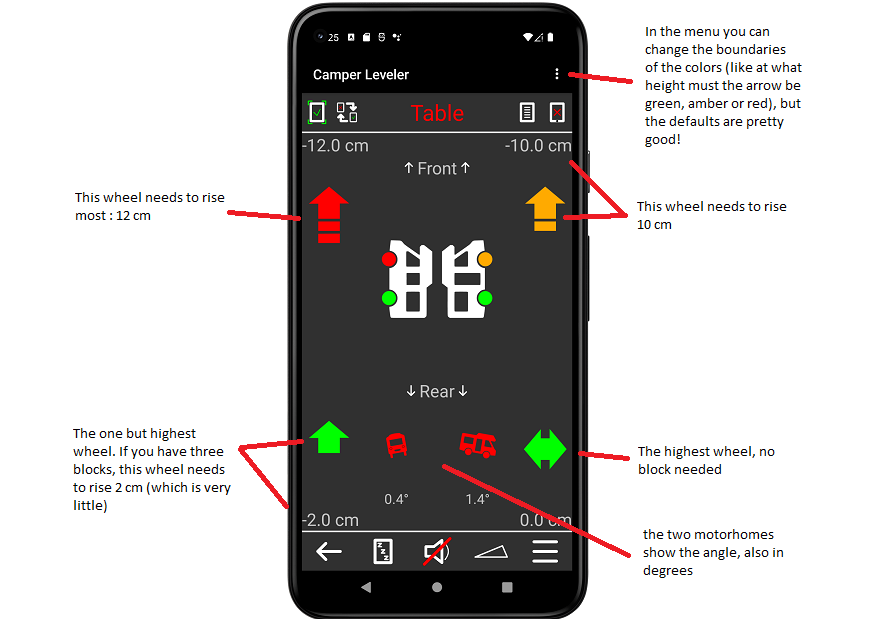 ---
Q. How should I calibrate the app?

A. Calibration happens in the app itself. Calibration tells the app what is considered to be flat/horizontal.
There are 2 ways:

1. the easiest is to follow the Wizard. Already done the Wizard setup and want to redo calibration? Click the menu in right upper corner to clear the calibration settings.
2. Manually, follow these steps: